We have reached the critical milestone of emerging on the public stage. We are launching a campaign to ensure our innovative solution take its rightful place in the current debate on the public transit infrastructure. Here is the first part of our manifesto about a new era in public transit.
Be engaged in our movement.
Like, comment on and share our posts on social media and keep an eye on the #roadtram #trambus hashtags.
Manifesto Part I: Welcome to a New Era in Transit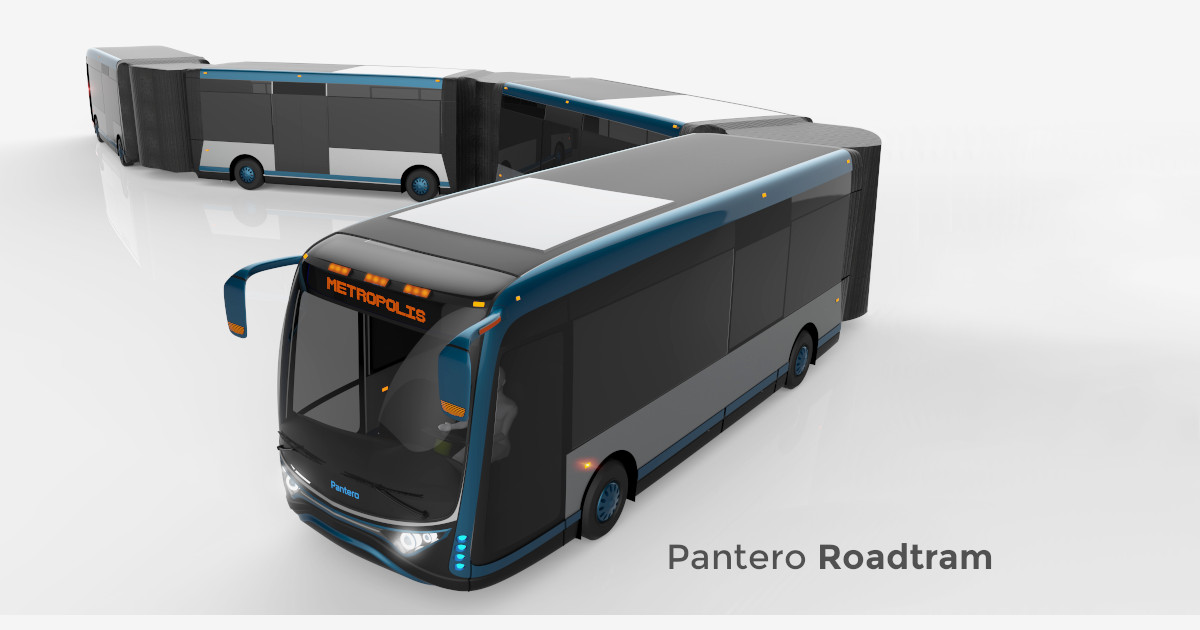 We are Pantero
We are a Montreal-based start-up, and we are on a mission to take on climate change and address world urbanization problems through breakthrough innovations in public transportation. As our name suggests, Pantero is all about being quick, agile, and capable of adapting to paradigm shifts. What's more, we are ready to go where others are not.
The creators of a new mode of public transportation
This is more than just an industry evolution; this is an industry revolution, an industry first — a new era. A mode of transportation so novel, in fact, that it defies definition — until now. We call it the RoadTram, and it's sure to catch on, as it is one of the most unique and advanced public transportation vehicles of its kind. More than a vehicle, the RoadTram is a category unto itself — a tramway and bus hybrid — one that incorporates the best of both worlds while leaving their limitations by the wayside.
Improving our cities and communities through innovation
Of course, there are many who only dream about bringing these tramways and buses together. But we are the only ones actually in the process of making it happen. Other companies are happy to loosely throw around the term trambus without actually creating anything new to back it with. At Pantero, we're already well on our way, ahead of the pack, to create a RoadTram worthy of its name, thanks to a unique blend of engineering expertise and proprietary innovations. The proof? We have already re-engineered a new vehicle platform from the ground up and have convinced automotive leaders to join us. Making the impossible possible.
So much more than a transportation solution
The RoadTram is the result of years of planning, designing, and taking the time to create a modular mode of transportation that goes far beyond moving people from one location to another. It is a sustainable transportation solution that meets the ever-changing needs of people and communities. One that keeps environmental quality and economic viability in mind. Less expensive than tramways and more efficient than buses, the RoadTram can be deployed faster and more economically. And because it's electric, it makes for greener cities and enhanced quality of life.
Share on social media and join in the discussion